At about 6 a.m. on March 19, William Wright, a retired Australian mortgage broker, woke up feeling a little off. He had a cough and his nose was running, though it didn't seem too bad. In any case, there was no time to linger in bed. Wright and his wife, Lucia, had just docked in Sydney after a 10-day journey around New Zealand on the Ruby Princess, a 950-foot, 1,542-cabin vessel operated by Carnival Corp.'s Princess Cruises subsidiary. The couple's disembarkation time was 8:05 a.m., so they quickly packed up and had breakfast. They arrived on schedule in the Explorers Lounge, the nightclub where they'd been told to assemble with other passengers leaving at the same time.
Unloading a cruise ship is a complex process, and delays aren't unusual. But the Wrights waited only a short while before being told they could go. They made their way through the corridors, past crew members waving goodbye and offering high-fives. Getting through Sydney's Overseas Passenger Terminal took only a few minutes. Despite the accelerating Covid-19 pandemic, Australian officials had cleared the Ruby to disembark without restrictions. Passengers didn't even need to show their passport, let alone get their temperature checked. The only paperwork was an immigration form that border guards glanced at before waving people through.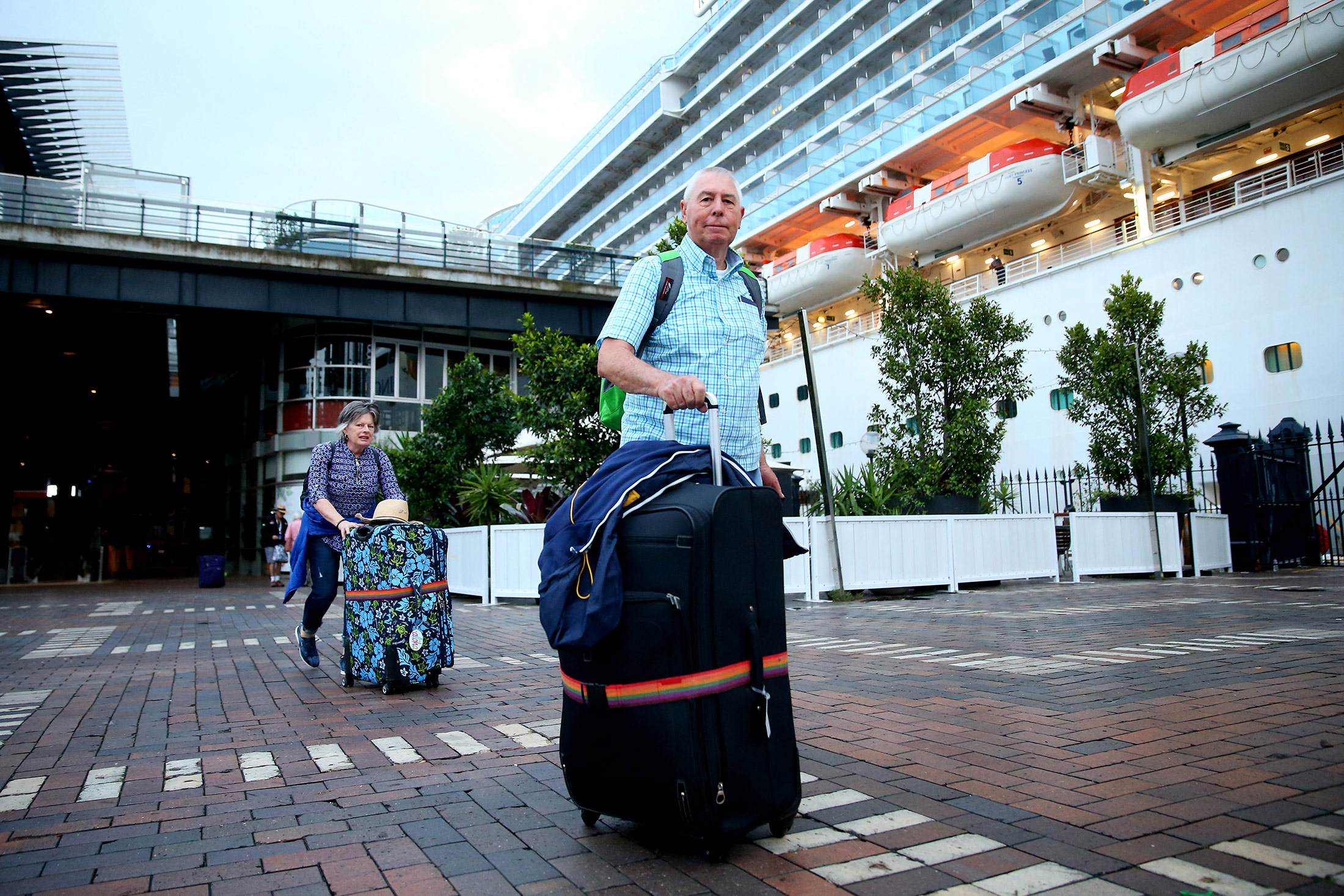 By 8:30 the Wrights were on the street, where 2,600-plus passengers had begun filtering into taxis, commuter trains, and densely packed airport buses. "I am a regular traveler overseas by flights and cruises," Wright later said in a statement to investigators. "I have never experienced something so fast."
The decision to allow the Ruby to dock would have profound consequences. The ship turned out to be the single most important vector for the coronavirus in Australia, accounting at one point for more than 10% of the country's cases. In Tasmania two cruisers were the probable source of an outbreak so severe it forced a major hospital to shut down. Other infected passengers flew to the U.S., where some ultimately died. The crew, meanwhile, became virtual prisoners on their own vessel, some unable to return home for months.
Although multiple cruise ships recorded large numbers of Covid-19 cases in the early stages of the pandemic, the Ruby was unique, and not simply because 28 people died of the illness, the most of any voyage. Two other notorious Carnival ships—the Diamond Princess, which was sealed off for weeks on a Japanese pier, and the Zaandam, which sailed up the entire west coast of South America looking for a country that would allow it to dock—were vessels that guests couldn't leave. The Ruby was the opposite, the incubator of a devastating outbreak discovered only after passengers were on dry land.
In an emailed statement, Princess said that "our highest responsibility and our top priority is always the safety, health, and well-being of our guests, crew members, and the people in the communities we visit," and that it fully complied with public-health guidance throughout the Ruby's travels. "As new information became available from global health authorities, we continually adapted our policies and protocols to reflect the latest updated thinking with respect to Covid-19." When the Ruby initially set sail, the company said, "there was no reported community spread of Covid-19 in Australia."
That changed emphatically after the ship docked. Until then, the country, with its isolated geography and excellent health-care system, had seemed poised to escape the worst of the pandemic. The ensuing fiasco has prompted a series of efforts to figure out what went wrong and whom to blame. The New South Wales government convened a high-profile public inquiry, and police are in the midst of an investigation led by homicide detectives. Lawsuits by passengers are also under way. Everyone is trying to answer a central question: How, at a moment when governments around the world were on high alert, were hundreds of infected people allowed to stroll off a cruise ship and into the heart of Sydney?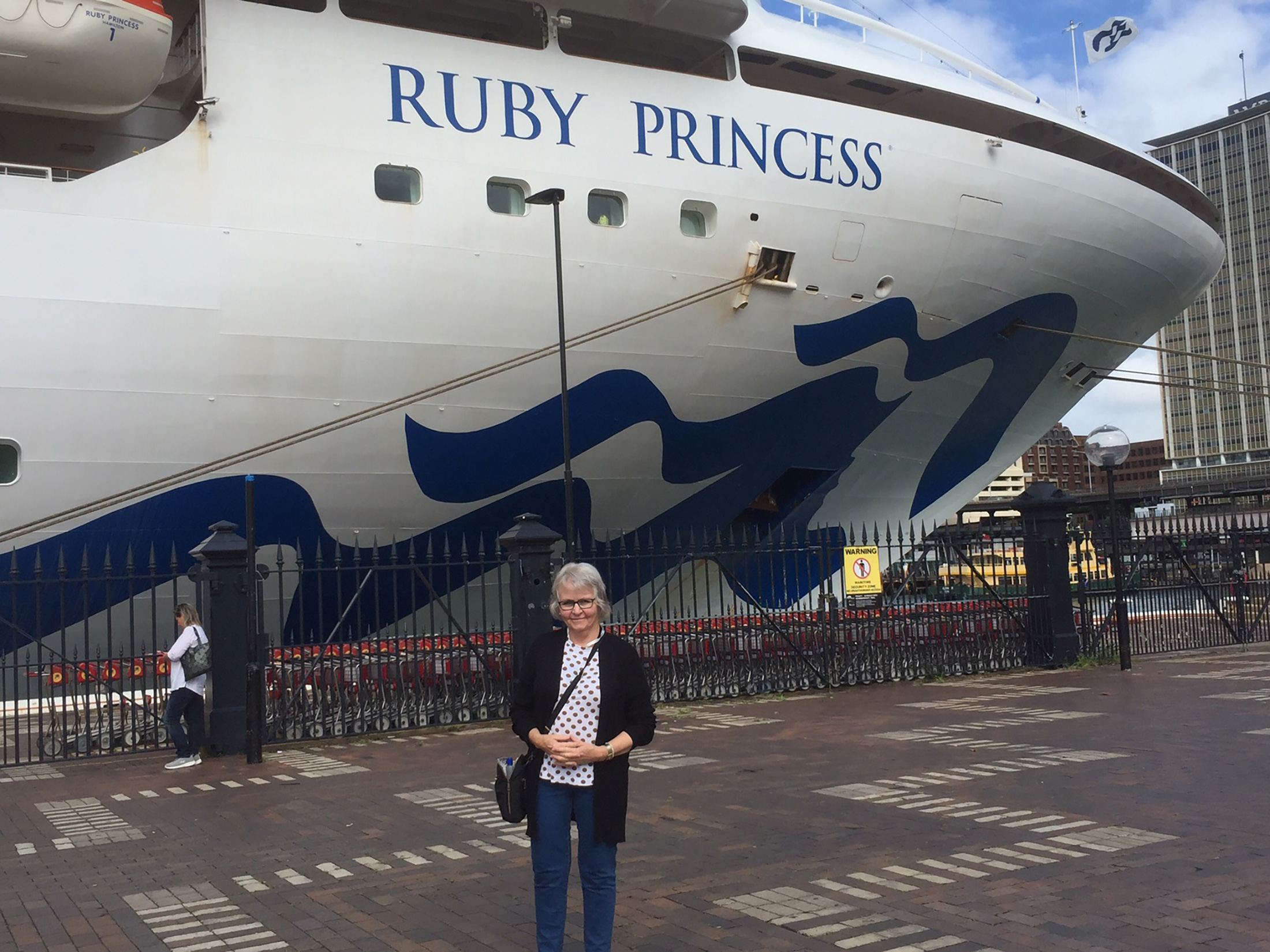 Circular Quay might be the most spectacular place in the world to begin a sea voyage. Lying at the foot of Sydney's financial district, it's bound on one side by the Rocks, one of the continent's earliest European settlements. Beyond that is the soaring arch of the Harbour Bridge and, just opposite, the white concrete sails of the city's famed opera house.
None of the thousands of passengers who crowded the quay's cruise port to board the Ruby on March 8 appeared deterred by the growing alarm over the novel coronavirus. Although Australians were getting nervous—shops in Sydney had begun to run out of hand sanitizer and canned food, and arrivals from China, Iran, and South Korea had been banned—the country had only a handful of cases. In New Zealand, where the 13-day cruise was heading, there were even fewer.
Stephen and Rosie Keal, retirees from Tasmania, arrived around 12:30 p.m. to start a voyage celebrating Rosie's 70th birthday. Shortly after they reached the terminal, Princess made an announcement: Boarding would be delayed until at least the late afternoon. "We went up to Circular Quay and found a nice little pub," Stephen recalls. "The whole discussion, as you can imagine, was about this virus. And we unfortunately took the attitude, 'Oh, this won't happen to us, the rates are very low.' " Rosie posed for photos with the Ruby's bow overhead; Stephen wanted to edit them so the hull would read "Princess Rosie."
What they didn't know was that at dawn that morning, just after the ship pulled in from its previous cruise, a government epidemiologist named Kelly-Anne Ressler had boarded with seven other staff. They carried suitcases full of masks, gloves, and testing swabs. The New South Wales health agency wanted to screen arriving passengers who appeared to be at risk of having Covid-19, whether because they'd reported respiratory symptoms or had recently been in an affected country. Ressler was shocked by the number she found gathered in a dining room—more than 300, in all. She and her team handed out masks, took temperatures, and asked about travel histories. They decided to test nine people for the virus and allow the others to disembark. Until the results came in, a doctor told the crew, new passengers shouldn't be allowed on board.
At 5:30 p.m., the tests came back: all negative. The Ruby was cleared to depart on its next cruise. Boarding proceeded, and the ship left its berth late in the evening, easing past the Opera House and out of the harbor. Some guests watched from their balconies, the lights of the city fading as they reached the open Pacific.
Diane Fish, a travel agent from Delray Beach, Fla., would have been content to spend the two-day passage to New Zealand sleeping. She'd been on the road since late February, leading a group of clients through a packed itinerary around Australia. But the cruise was part of the trip, so she settled into her usual roles as tour director and social convener, checking out the onboard entertainment and making sure everyone was having a good time.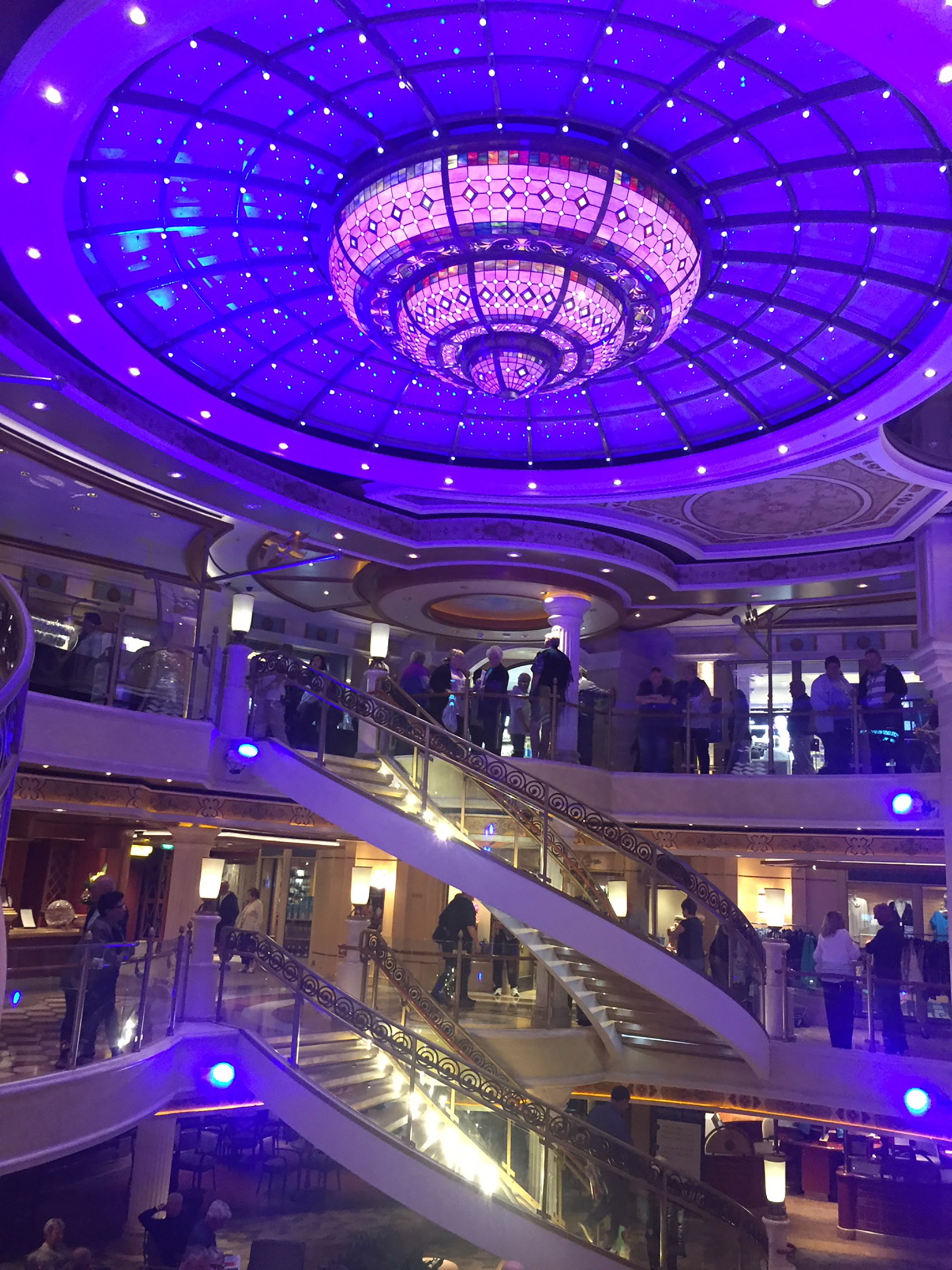 The bad news from overseas was mounting. Italy had imposed a nationwide lockdown on March 9, and President Trump soon imposed an unprecedented ban on European arrivals to the United States. Fish wasn't too anxious, given that she was thousands of miles from any known outbreak. "It just did not occur to me that we weren't safe where we were," she says. But she did ask a colleague to be prepared to help rearrange her group's travel if the cruise was halted in New Zealand.
There was plenty to occupy passengers on the way across the Tasman Sea. Launched in 2008, the Ruby was far from Princess's newest or biggest ship, but it was still impressive. It had 19 decks, four swimming pools, and dozens of restaurants and attractions, many of them arrayed around a central atrium called the Piazza—inspired, as Princess's marketing copy optimistically put it, "by the vibrant squares of Europe." The Ruby's Italian captain, Giorgio Pomata, was the commodore of the entire Princess fleet.
After arriving in New Zealand, the ship passed first through Fiordland, a region of spectacular mountain bays in the far southwest, before stopping in Dunedin. The Ruby then began port-hopping northward, with the final stop, in the Bay of Islands, planned for March 18.
On March 15, the Ruby stopped in Napier, on the edge of North Island wine country, and throngs of passengers spilled into town, hitting souvenir shops and piling onto tour buses. The same day, Australia's prime minister, Scott Morrison, announced that his country was significantly stepping up its efforts to keep out the coronavirus. Everyone arriving from overseas would have to spend 14 days in isolation, no matter where they were traveling from. Cruise ship arrivals from foreign ports would be banned as of midnight.
No one at Carnival's regional office was sure what the announcement meant for vessels such as the Ruby, which was carrying a large number of Australian passengers. But that evening an announcement went out over the ship's public-address system: The cruise would head straight back to Sydney.
Stephen Keal, an accomplished sailor, had been tracking the Ruby's progress online, and he soon noticed the bridge crew was flooring it, traveling at 24 or 25 knots instead of the 18 or so on the way to New Zealand. In the aftermath of the Diamond Princess, Carnival managers were well aware of what could happen to the ship if it was delayed. "We don't want to get yourselves stranded anywhere or have a protest at a port due to cruise ships in the region," a Sydney-based executive wrote to Commodore Pomata.
The passenger experience, meanwhile, remained largely unchanged. With social distancing still a novel concept outside of China, restaurants, bars, and other attractions stayed open. Crowded St. Patrick's Day celebrations went ahead.
Back in Sydney, officials were assessing whether and how to let the Ruby dock. The state government's criteria for determining whether a cruise ship could be carrying the virus were based on where passengers had traveled previously, where they'd been on their current trip, and, crucially, what share of them had reported "influenza-like illness," or ILI—generally understood to refer to a fever and respiratory symptoms. If the number exceeded 1% of the guests and crew, and if onboard tests for influenza showed that not to be the culprit, a vessel might be deemed high-risk and everyone kept on the ship until coronavirus swabs could be tested by an onshore lab. A medium-risk landing—such as the Ruby's March 8 arrival, flagged in part because some passengers had been in Singapore—involved a more flexible menu of responses, whereas in a low-risk scenario passengers could disembark normally.
On the morning of March 18, the day before the Ruby was due to arrive, Ressler, the government epidemiologist, was copied on an email from the ship's senior doctor, Ilse von Watzdorf. It answered a list of questions about passenger travel histories and conditions, noting that medical staff had collected swabs for "a few cases of 'febrile, influenza test negative' individuals." Von Watzdorf had attached the required spreadsheet listing the names, conditions, and temperatures of passengers with flu-like symptoms.
The decision on how to treat the Ruby lay not with Ressler, but with a separate panel of public-health experts. They didn't find the numbers alarming. Many patients had come to the medical clinic during the journey back, but that might have been explained by announcements instructing passengers with coughs or other respiratory issues to get checked, rather than because the virus was spreading. No one had recently been to the highest-risk countries, and the ILI ratio was a bit below 1%, with a considerable number of people testing positive for the flu. The panel determined that the Ruby was low-risk but advised that swabs from some of the symptomatic passengers be tested for coronavirus, just in case.
On board, things were getting weird. As the boat neared port, Percy Anderson, a 75-year-old from Queensland, entered an elevator to find a heavyset younger man in a hoodie zipped all the way up to cover his mouth and nose. The woman with him was wearing a surgical mask, and both appeared to be having trouble breathing. Anderson and his wife, Esther, "exchanged a glance but didn't say anything," he later told investigators. Another passenger, Paul Reid, recalled going to the clinic with a cough and sore throat; he said a doctor swabbed his nose and soon told him "you don't have corona." Reid assumed that meant he was negative for Covid-19, but the medical team had no ability to perform such a test.
Fish was still hoping to relax. She booked a treatment at the spa in anticipation of the long journey back to Florida. Afterward she felt strange—stiff and so tired that "I didn't want to get up the next day." She figured it was the fatigue of the trip catching up to her.
Late on March 18, a call came in to Vessel Traffic Services (VTS), the office responsible for managing movements in Sydney Harbor. Someone from the state ambulance service was on the line, requesting an update on the Ruby. A port manager, Cameron Butchart, found the call unusual. Ambulances were frequently dispatched to cruise arrivals, given the medical problems that could befall elderly passengers, but the office rarely got a heads-up. Butchart called back to find out more. "We've got two bookings here for Carnival Australia for a cruise ship that's coming in at 2:30 with two suspected corona patients on board," an ambulance coordinator told him. "We just wanted to know if the ship was actually coming into port, and if [they're] allowed to disembark." The ambulance official said they'd reached out to their contact at Carnival but got only voicemail.
Alarmed, Butchart hung up and started calling people at Carnival. No one answered. He emailed a colleague and asked him to stop the Ruby from docking. "Advise the ship that their booking is denied," he wrote. "They're to have their agent contact Sydney VTS urgently."
Port officials ultimately reached Carnival staff. According to investigative documents, they said they'd requested the ambulances for a passenger with severe leg pain and another with cardiac trouble, not because of suspected coronavirus infections. Given that and the health agency's designation, the port authority agreed that the Ruby was clear to land. At 2:30 a.m., it moored at Circular Quay. Disembarkation would begin first thing in the morning.
 
"I hear the lady in front of me cough. Two seconds after that, the guy behind me coughs. Then the guy to my right. And I said to my husband, 'Everyone on this bus is sick' "
By 9 a.m. the sidewalk outside the terminal was dense with passengers. Anderson and his wife had a flight later that day to Brisbane, so they took a packed bus to Sydney Airport. They were in the check-in queue when they noticed a commotion behind them: A woman had collapsed. Anderson immediately recognized her and the man kneeling at her side as the pair he'd seen laboring to breathe in the Ruby Princess elevator. Paramedics soon arrived with a stretcher.
Fish had also boarded a bus to the airport with other passengers. "I sat down, leaving some space," she says. "And I hear the lady in front of me cough. Two seconds after that, the guy behind me coughs. Then the guy to my right. And I said to my husband, 'Everyone on this bus is sick.' "
Meanwhile, Ressler was waiting for the results of the swab tests from the Ruby—most of them for passengers who'd already scattered. That afternoon she logged on to an online lab portal to check if they were done. They weren't. They hadn't even been registered in the system. She phoned the lab and was told they'd be tested soon.
Early the next morning she logged in again. Three of the swabs, she saw, were positive. One was from a crew member still on board. Another was from a Tasmanian guest. The third was from a woman named Lesley Bacon, who'd been one of the patients taken off in an ambulance, suffering from leg pain. (Von Watzdorf had told health authorities that both passengers also had respiratory symptoms.)
The Ruby, Ressler was learning too late, had been anything but low-risk. The state government rushed to deploy contact tracers while officials convened conference calls to figure out what had gone wrong. Time was growing short to contain the spread.
Toward the end of the day, Ressler noticed something odd: Some of the people who'd been tested for coronavirus weren't on the list of symptomatic passengers and crew sent on March 18. By this point there were at least four positive results, including one for the other patient who'd left in an ambulance. Ressler sent a WhatsApp message to von Watzdorf. "Do you have an updated ARI log?" she asked, referring to acute respiratory illness. "Some of the later people swabbed aren't on the one I have. Did you add any more patients after you sent it to me?"
Von Watzdorf responded six minutes later. "I'll send it now. Sorry, I forgot that the last one was from the morning. It was so crazy." The updated numbers weren't drastically higher, but they did differ in one crucial respect: The ILI ratio was almost 1.3%, well above the 1% threshold that indicated a higher level of risk. The Ruby had also been updating a separate government platform with information on reported passenger illnesses until early evening on March 18, but Ressler later testified that she wasn't aware of that data.
"I keep on asking myself what I could've done better to protect people," von Watzdorf wrote to Ressler that night.
Ressler replied almost immediately. "Yeah, there will be more cases. Probably a lot."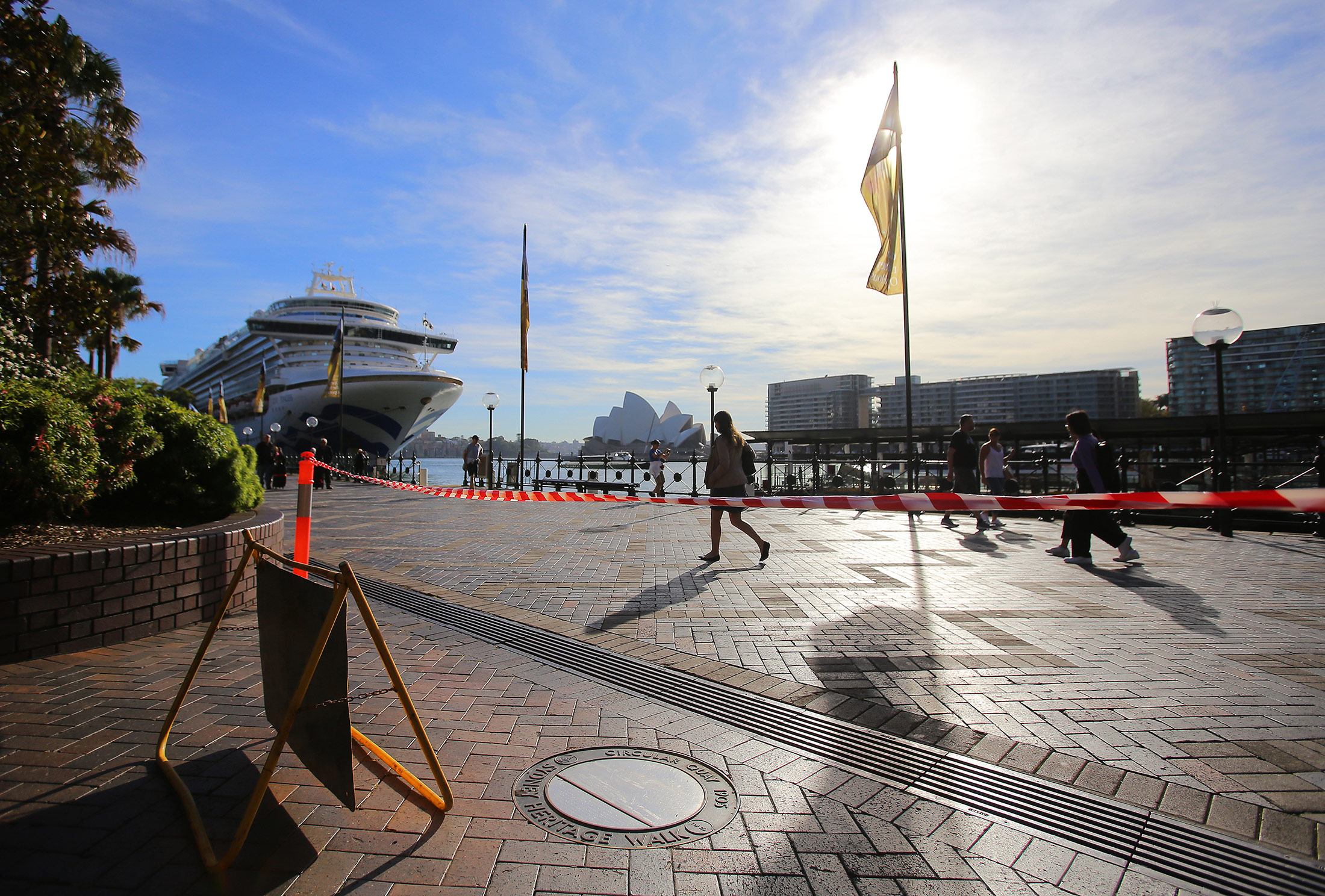 The Ruby's passengers were all over Australia and beyond, having in some cases caught the final flights before international borders closed. Carnival had provided officials with a list of emails and phone numbers so everyone could be reached, but the details weren't all correct, and some passengers didn't pick up their phones or had turned them off. By the evening of Friday, March 20, contact tracers had managed to reach only 44 of the 570 international guests they'd tried. Over the weekend, Qantas Airways reported to officials that 170 "close contacts from the Ruby Princess" had flown to the U.S. on March 21. It was only the following night that the Australian Border Force put Ruby passengers on a list that would prompt a "do not board" alert at check-in desks.
Fish had been unaware of the positive cases when she boarded her flight back to the U.S. on March 19. She found out only when she landed in San Francisco for her connection to Florida and some of her group got contact-tracing calls. As it happened, she'd begun feeling sick herself. Really sick. The airport was almost deserted, and she found an isolated bench, laid down her head, and went to sleep. "I knew I had a fever. I just sat away from everyone else, and I wanted to get tested as soon as possible," she says.
After getting home, Fish slept for almost 12 hours straight. When she woke up she found an urgent-care center that could test her. The results confirmed her suspicions: She was positive. Her husband turned out to be, as well. "I was in bed for 10 days," she says. "It knocks you out. All you want to do is sleep and sweat."
Positive tests from the Ruby were popping up all over Australia, too. Wright, the former mortgage broker, thought he had a cold when he reached his home, south of Sydney, so he took some flu pills and an antihistamine. Two days later a friend who'd also been on the cruise called. Her husband had been taken to the hospital in an ambulance, suffering from complications of Covid-19. The Wrights got tested; both were positive. They recovered without complications.
Another two Ruby passengers, Graeme Lake, a 72-year-old Vietnam veteran, and his wife, Karla, were self-isolating at home near Brisbane. They'd heard on March 20 that a friend who'd been on board had tested positive for the coronavirus. Karla had a dry cough herself, but that wasn't unusual; it was a side effect of medication she took for her arthritis. Still, the couple went to a makeshift clinic outside a local hospital. The staff wouldn't give Graeme a test, because he didn't have symptoms, but Karla got one. She also had a fever, and the hospital kept her to wait for the results.
The next morning, Karla called to tell Graeme she'd tested positive. He soon noticed he was also getting sick—"lousy, like a cold, heavy in the chest," he later told police. It seemed to be getting worse, and the next week an ambulance brought him back to the hospital. He had the virus, too. The next day he was moved into the same room as Karla, who was "coughing terribly," he said. "It was shocking." Soon she was in the intensive care unit, where she could get more oxygen. Graeme moved with her, taking a bed a few feet away.
In the early hours of March 29, he stopped hearing the sound of her breathing. He got up and took her hand to feel for a pulse. "I could tell then that she had passed away," he said. He stayed with her for a while, then went back to his own bed, unsure what to do next. "I had just watched my wife die, and there was nothing I could do."
In Hobart, Keal, the Tasmanian retiree, had also tested positive. At home one day, he says, "I got up, had breakfast, and couldn't lift my head off the table." An ambulance brought him to the hospital, where doctors sent him to the ICU and put him on a ventilator. He has only vague memories of what followed, a period of heavy sedation and lurid dreams. At one point he woke up with doctors and nurses gathered around his bed. "I remember the fear around me, just the sheer panic," Keal says. "I was almost crying, asking, 'Am I going to be all right?' And I could tell from the answers that I wasn't."
Keal's wife, Rosie, and their daughter came to see him for what they feared would be the last time, donning gowns, masks, goggles, and gloves to enter the room. Their son was reluctant to come. He didn't want his final memory of his father, an athletic man who'd competed nine times in the notoriously difficult Sydney-to-Hobart sailing race, to be of him hooked up to a ventilator, sensors, and IV drips.
Keal spent 11 days that way before finally recovering. Months later he still isn't feeling like himself. He's often short of breath, has trouble sleeping, and struggles with severe pain in his hands. "I reckon out of the six that we went with" on the cruise, Keal says, "I was the fittest. And yet look at how I came out."
 
"We thought it was a holiday from then on. A cruise without passengers—it was really exciting," a crew member recalls. But soon, another said on Facebook, it felt like "a five-star floating prison"
Only one group aboard the Ruby was treated almost from the start as potential carriers of the virus. Its 1,000-plus crew members, many from countries like Indonesia and the Philippines, weren't allowed to disembark in Sydney. "There are thousands of people, potentially, in cruise ships off our coasts that aren't members of our state, and if we take them in, then that could well flood our system," said Mick Fuller, the New South Wales Police Force commissioner. "It's time to go to your port of origin."
But that directive was all but meaningless for a company like Carnival, a tangle of financial engineering that's incorporated in Panama and the U.K., operates out of Miami, and flags its ships in tax havens such as Bermuda, the Ruby's nominal home port. For the moment, those on board would remain while the company figured out where it could sail.
With the passengers gone, the crew became, in effect, their own guests. On March 19 a "sail-away party" took place around one of the pools, with the Sydney skyline towering above. There was a dance performance, and an emcee promised "a great cruise" ahead. "It has been a challenging time, but you have done an amazing job," he said. It seemed, to some at least, as if it were the beginning of a well-deserved break. "We thought it was a holiday from then on," says Byron Sodani, an Italian fitness trainer who'd been working on the ship since January. "A cruise without passengers—it was really exciting."
But it was also a cruise without a destination. The Ruby soon left the harbor to wait offshore, where its medical staff attended to an increasing number of personnel with respiratory symptoms. A Filipino crewman, who asked not to be identified because he feared consequences for speaking to the media, recalls that more and more of his colleagues were being transferred from their cramped shared accommodations to passenger cabins where they could more easily isolate. There were several dozen on the first day of moving, then hundreds more over the next couple of days. "It was very scary, because you don't know what's going on," the crewman says. Only the sickest staff were permitted to return to Sydney for treatment.
With opposition politicians and trade unions raising the alarm about conditions on the Ruby, Australian officials in early April allowed it to dock—not at Circular Quay, where it would be in full view of much of Sydney, but at Port Kembla, an out-of-the-way industrial harbor. There, the ship became, as Paul Holmes, a British pianist on board, put it in a Facebook video, "a five-star floating prison." Almost everyone was confined to quarters, permitted to open the door only to accept food or attend to medical needs. Police officers and soldiers guarded the pier. One night detectives came aboard in head-to-toe hazmat gear to seize the vessel's black box-style data recorder and other evidence.
The state government was desperate to resolve the situation. "I've drawn a line in the sand and I want this ship gone," Fuller told the Australian. But sending it back to sea full of Covid-19 patients would have been unconscionable. By mid-April more than 10% of the crew had tested positive. It took until late in the month to arrive at a solution. Everyone on board was tested, with a substantial number of those whose samples came back negative permitted to depart by air. Sodani disembarked within hours of being cleared for departure. He was taken to the Sheraton in central Sydney, where he remained until flying out to Doha and on to Rome.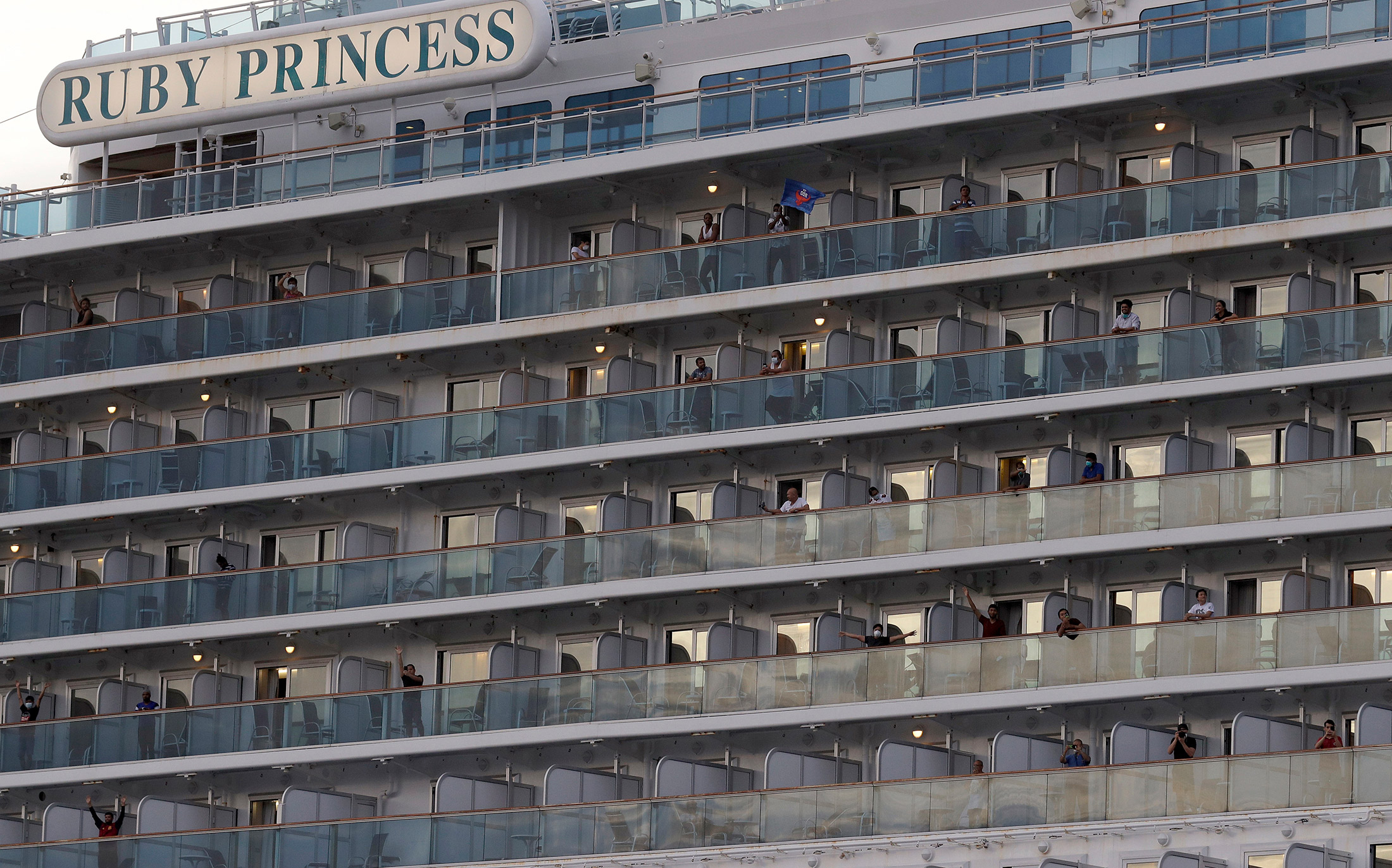 Staff from poorer countries had a more difficult time. Despite protests by sympathetic groups who argued that Australia should help them get home, about 500 crew—largely from developing nations with limited ability to organize repatriation efforts—stayed on the Ruby to sail to Manila, the capital of one of the few countries admitting cruise ships to their waters. The Filipino crewman was relatively fortunate, permitted to disembark on April 23 so he could take a charter flight from Sydney; other staff endured the two-week boat trip to the Philippines, then waited weeks for permission to come ashore.
Even so, the crewman had to spend more than three weeks quarantined in a Manila hotel before he was allowed to begin the 18-hour ferry journey to his home province. He was quarantined for a further two weeks there. He was finally free on June 4, 77 days after the cruise's guests disembarked.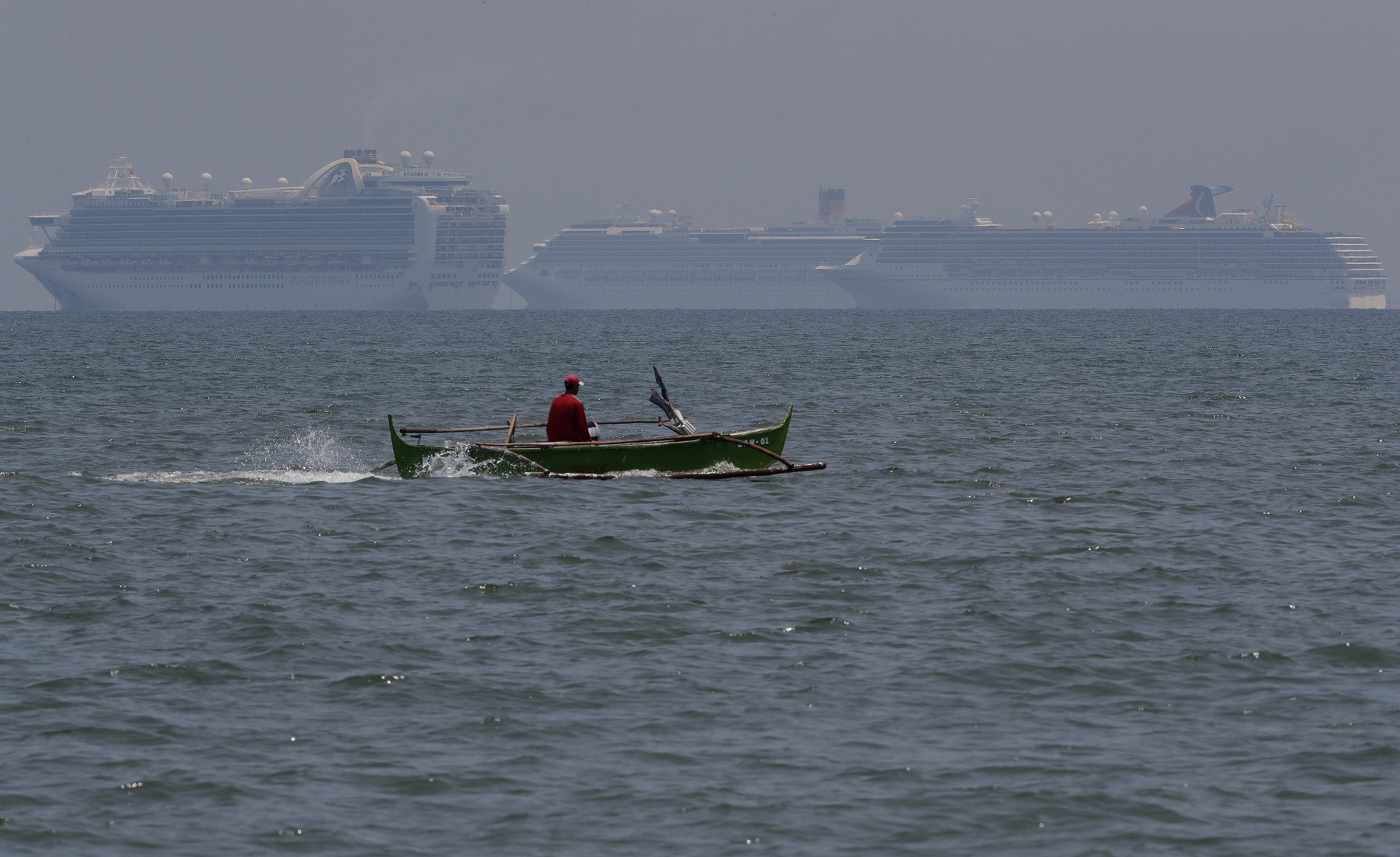 The Ruby Princess is now anchored off the coast of Malaysia. It's not yet clear whether anyone will be held to account for what happened on board. In all, at least 663 guests and 191 crew are known to have been infected with coronavirus. The 28 people who died—20 in Australia and eight in the U.S.—represent a toll twice as large as that of the Diamond Princess, the vessel that recorded the next-highest number of fatalities. Barring stupendous negligence on some future voyage, the Ruby is likely, when the history of the pandemic is written, to retain the distinction of having incubated its deadliest marine outbreak.
The New South Wales Police Force is still engaged in a lengthy investigation, while lawsuits in Australia and California are in their early stages. The public inquiry, led by a prominent Sydney lawyer, published its report on Aug. 14, finding that Carnival and the Ruby's medical staff had generally complied with public-health requirements. It did say that von Watzdorf should have made sure public-health officials were aware of how many sick passengers had arrived after she sent her initial disease log—an "oversight" that, if avoided, might have changed outcomes. Whether the company should have been operating ships at all, given what was already known about the virus and cruises, wasn't part of the inquiry's brief.
The report's sharpest criticism was reserved for the process the government used to clear the Ruby to dock, which it said was marked by "serious errors." It called the decision to deem the vessel low-risk "as inexplicable as it is unjustifiable." Ressler, the state epidemiologist, had broken down in tears while testifying. "We did what we could," she said, her voice unsteady. "If we could do it again, it would be very different." After the report's release, Princess issued a statement expressing "profound sorrow" about the deaths. New South Wales Premier Gladys Berejiklian said she wished to "apologize unreservedly" for "mistakes" by health personnel.
Nowhere were the tragic consequences more apparent than in northwest Tasmania, an economically struggling, largely rural corner of Australia's smallest state. The first sick passenger from the Ruby Princess arrived at the North West Regional Hospital (NWRH), in the town of Burnie, shortly after the vessel got back to Sydney. Another was admitted about a week later. By early April, an investigation by the state health authority found, one or both of them had likely become "the original source" of a chain of Covid-19 cases among nurses and other care personnel. Some continued to work while experiencing symptoms, and the virus spread rapidly among departments, infecting staff and patients alike. Unable to contain the outbreak any other way, on April 12 the Tasmanian government announced it would shut down the hospital, ordering employees and their families into an immediate 14-day quarantine. Military doctors had to fly in to handle emergencies. In all, 138 people in the region were infected, 10 of whom died.
The outbreak was random in its cruelty. One couple, Bill and Adrienne Krist, had lived in the northwestern part of the island for more than 40 years. They'd met in Sydney when Adrienne was still a rebellious teenager hanging out in a red-light-district pub and Bill was in the navy. The bar was the first watering hole he'd spotted after his ship docked one day. They were soon married and later moved to Ulverstone, a midsize town about a half-hour's drive from Burnie. They raised three daughters in a house with a view out to sea. Bill worked on a tugboat, and at the end of the day Adrienne could tell when he'd be home by how far out he was.
At 79, Bill was slowing down. He had emphysema and needed an oxygen tank to breathe comfortably. "Other than that he was in pretty good nick. He was still enjoying life," Adrienne says. "We were enjoying our old age."
In early April, Bill told Adrienne he wasn't feeling well and ought to go get checked out. She drove, and as they left home she asked Bill whether he wanted to go left—to Burnie and the NWRH—or right, to a hospital in another town. He preferred the Burnie road, a scenic route that traces the edge of the Bass Strait, so "that's the way we went," Adrienne says.
The hospital admitted Bill right away. At first there were "no obvious virus precautions," she recalls. But when he took a turn for the worse a few days later, she was told she'd have to go. "I said, 'No, I stay.' And then they put me in one of those yellow gowns, gloves, shoe covers, big goggles over my spectacles." At one point, she says, "I bent down to kiss him, and a nurse came over and just about put her hand in front of my face." Still, Adrienne refused to leave. "We'd made wedding vows, and we believed in what we said, so when they wanted to shuffle me out, I said, 'No, I can't go. If he's dying, I have to stay.' "
Bill died on April 10, the day after the couple's 57th wedding anniversary. Adrienne was told only near the end that he'd been diagnosed with Covid-19, almost certainly acquired while he was in the hospital—"secondhand or thirdhand from the Ruby Princess," as she now knows. At first, she found it hard to understand how the virus could have made it all the way to her isolated corner of the world. "I thought, 'That comes from cruise ships. And we haven't even been near a cruise ship.' " —With Jason Scott
 
Read more: Carnival Executives Knew They Had a Virus Problem, But Kept the Party Going and Life and Death on Holland America's Zaandam Ship