"In a crisis, you always promote": 7 tips for riding out the pandemic
Tuesday, September 22, 2020

TORONTO — Especially for travel retailers, cutting back on marketing during a pandemic is a natural reaction. But don't do it, says marketing expert Steve Crowhurst. "The rule is, if you can afford it, you never go quiet. In a crisis, you always promote. You promote the fact that you are still in business."
With the travel industry now past the half-year mark in this pandemic, we caught up with Crowhurst to talk strategy.
As recently as three weeks ago, there were 78 countries completely closed, 87 partially open, 7 opening soon, and 48 with no travel restrictions stated, says Crowhurst. "And that data could change at any given moment."
He likens the maddening task of trying to figure out which country to sell to a game of Whack-a-Mole. "Each time a direct hit is scored, something else pops up to distract you," he says. "What is a travel agent to do? Should they forget 2020, give it up as lost and focus on 2021 or keep trying to sell something in the fall and winter of 2020?"
And on top of that, travel agencies are just trying to stay in business. "First things first: how much is it costing a travel agent to stay open and is it worth it? Bricks-and-mortar agencies have a greater monthly expense to meet than a home-based agent. For a bricks-and-mortar agency, any sale helps. It keeps the agency team engaged, and the revenues help to pay down the expenses."
The home-based agent has little to no expenses other than the fees paid to their host and what they spend for additional marketing and subscriptions. The home-based travel agent is well positioned to wait out the pandemic and return to business when the world announces all systems go, notes Crowhurst.
No matter what kind of agency you have or work for, Crowhurst has 7 tips to help agents weather the storm.
#1: PLAN IT, AND STICK TO IT
"Social media is affordable to every travel agent. Blogging is affordable. Email is affordable. Skype and Zoom are affordable. What might be lacking is the ability to focus and to think a way through the crisis, structure a plan and stick to it, day-in-day-out for as long as it takes."
 
#2: KEEP YOUR NAME OUT THERE
"It may sound trite, but marketing is the key to staying in business during and post COVID. Keeping the agency name 'out there' serves as a beacon for when the world rights itself and the ability to travel returns. Once COVID took hold, many travel agents were quick to send out updates to their clients, others offered destination videos, made phone calls to chat, sent social media posts to keep their clients focused on travelling in the future. Others moved their clients' bookings to a future date and continued to promote the agency team and agency services."
#3: BUSINESS CONTINUATION FUND
A BCF (Business Continuation Fund) is like saving for a rainy day, says Crowhurst. Start the fund from the get-go when a business starts up, he says, allowing funds to build up for when a downturn hits.
As the industry reels from months and months of travel lockdown, it's almost unimaginable for many to think of how to save for the next crisis. But Crowhurst urges agency owners to start the BCF conversation as soon as they can. "If you do not have one, start a Business Continuation Fund now and be prepared for the next wave of COVID or the next anything that might cause you to stop selling travel for a period of time. Call your accountant, the bank, your partners and discuss how to fund the next downturn."
#4: 'STILL HERE' MESSAGING 
"No one truly knows when travel restrictions will be lifted worldwide, but with an ongoing, 'still here' marketing campaign, a travel agency will be ready to handle the surge as and when it arrives. Imagine that during the coming winter of 2020/2021, the warm weather destinations open up. If you had stayed connected to your existing clients, and at the same time promoted your services to everyone else, you will reap the rewards. Your stickability and confidence will pay off. If, based on previous experience of surviving a crisis, you had created a Business Continuation Fund then your fund would have helped cover expenses during the pandemic."
 #5: ANY BOOKINGS VS. NICHE
"If the smoke clears sooner than later then you will focus on selling last-minute fall and winter bookings. If there's no change, then you'll focus on any booking for 2021/2022. I suggest 'any booking' versus sticking to your specialty for the reason that during times like now, sticking to one specific type of travel, or one specific destination, might cause your demise. If that destination closes again, then you are out of business."
#6: 'KEEP ME SAFE AND I'LL BOOK WITH YOU'
"In the short term, your clients will be wary of health and safety issues. They will want you to know your way around all the issues. Their mantra will be, 'Keep me safe and I'll book with you.' Study up on travel insurance and be sure every client is covered. At the same time, know when a specific insurance coverage is void. Always consult your insurance provider before advising your clients. By keeping track of Canada's quarantine rules and the rules of your preferred destinations, you will be ready to sell at a moment's notice. Your preferred suppliers are your conduits to this information. You can bet your face mask that each supplier is chomping at the bit to win back your bookings and therefore staying on top of the quarantine rules for the destinations they serve."
 
#7: FUTURE BOOKINGS
"Revisit your marketing and promotion plan. Make sure it includes all aspects of social media and continue to reach out to your existing clients. Host online gatherings. For sure, ask your clients to tell you where they intend to go once COVID is put to bed. Create a 'future bookings' list and work that list by keeping the client interested in their dream trip until they can actually depart." 
A well-known name in the travel industry, Crowhurst has written several e-guides geared to marketing ideas for travel agents, including a new one specifically for selling travel in a post-COVID-19 world. With more than 50 years of experience in the industry, he's worked as a travel agent as well as an agency manager and owner.
Crowhurst says the travel industry can look back in time and pinpoint a variety of disruptions that have caused loss of revenues and closures. "From wars to a string of airline disasters, removal of commissions overnight to SARS, and terrorism to COVID-19. Each time the travel trade found a way back.
"Despite the collateral damage of agency closures, the remaining agencies and agents managed to rebound after each crisis.  The current crisis differs to the previous challenges in so many ways however the way forward remains the same: marketing."
This is the latest in Travelweek's series of articles about marketing strategies for travel retailers amid the COVID-19 pandemic. The first article, 'Marketing tips for unprecedented times, and one travel agency's strategy', can be found here.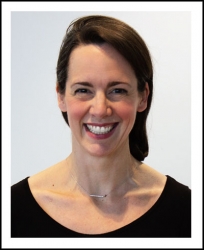 Kathryn Folliott
Editor at Travelweek
Kathryn is Editor at Travelweek and has worked for the company since 1995. She has travelled to more than 50 countries and counts Hong Kong, Jerusalem, the Swiss Alps and the Galapagos Islands among her favourite destinations.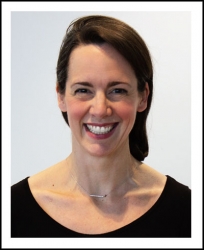 Latest posts by Kathryn Folliott
(see all)