A lot has changed in the last six months—from the way we work to the way we eat. Outdoor dining has become the norm while indoor seating remains restricted in most areas as the world continues to battle COVID-19. But another dining alternative—street food—requires no seating at all and is a great socially distant way to dine out. From the more recognizable (like elotes, Mexican street corn) to the less well-known (Socca, a French cross between flatbread and pancake), these tidbits available from food trucks and carts will enliven your sense of adventure even though widespread travel might be off the table for the time being.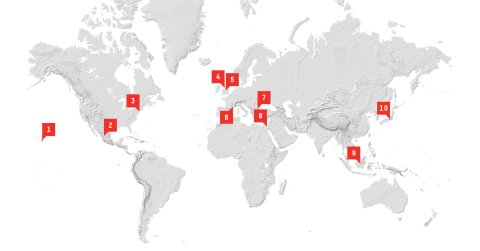 1. Elotes, Mexico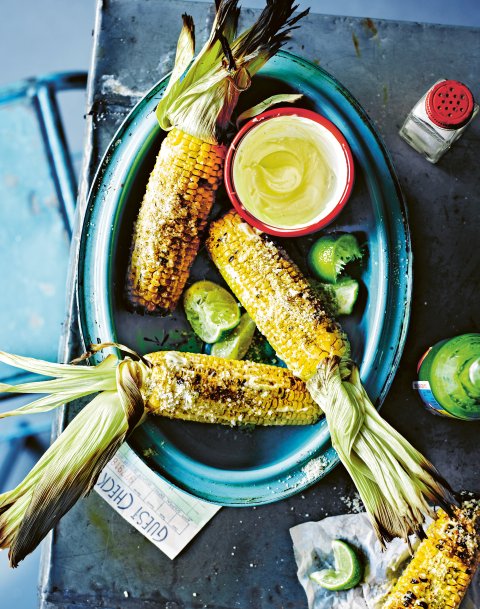 This quick-and-easy snack, which originated in Mexico is a now a readily available staple at street fairs. It is usually topped with Mexican cheese, but Parmesan or ricotta will work just the same.
2. Poke Inari Cups, Hawaii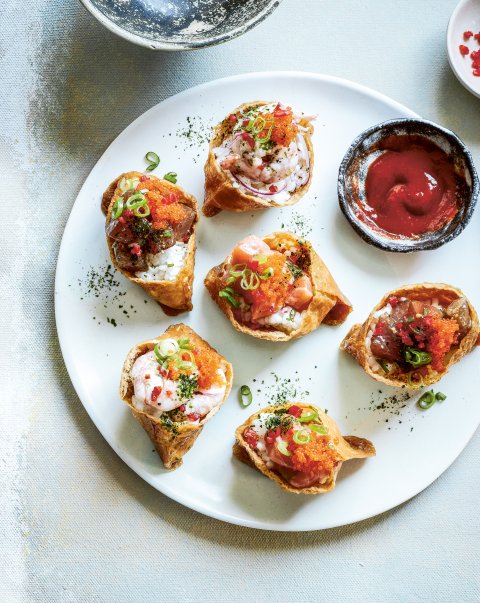 The raw, fresh fish is cooked in its own seasoning like a ceviche and then placed among rice and some veggies. Much like a deconstructed version of your favorite sushi roll, this recipe is converted into an on-the-go style rather than the typical poke bowl.
3. Corned Beef and Sweet Potato Pasties, England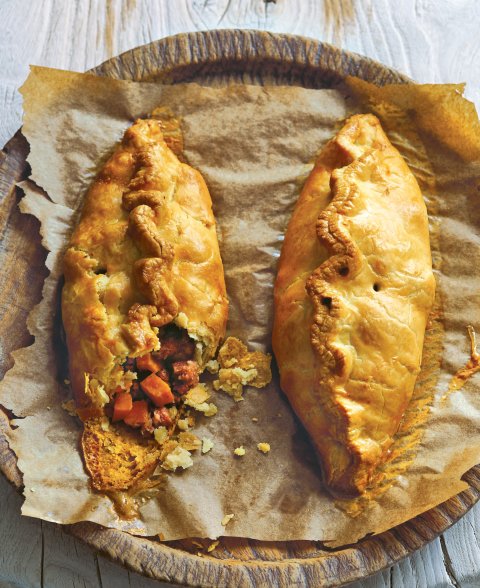 While the United Kingdom is pretty well known for its meat pies, this variation from Cornwall, England, takes a slightly different form. These handheld pies are prepared from a homemade pastry filled with meat, vegetables and potato. A great dish to try as the temperatures begin to drop.
4. Doughnut Popcorn, New York City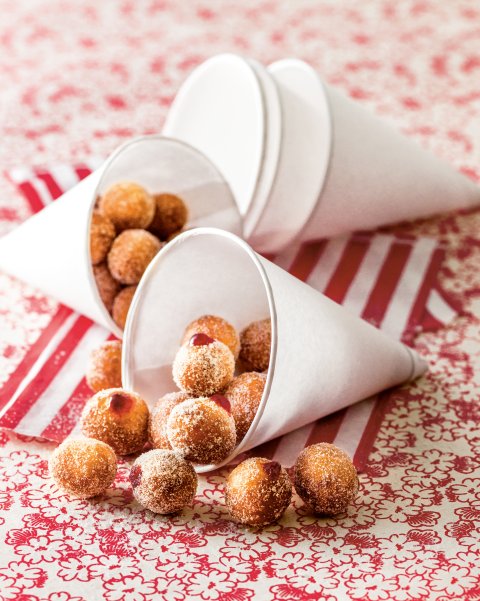 This variation on doughnuts harkens back to Dutch roots. It is fried into bite-sized balls of dough and will remind you of carnivals in days gone by.
5. Socca, South of France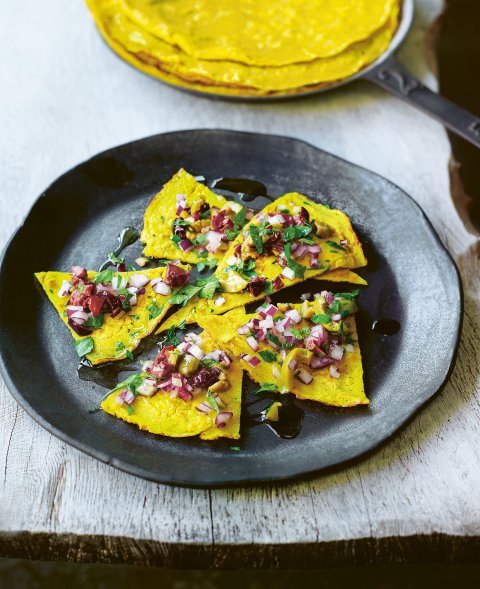 Made from chickpea flour, this cross between a flatbread and a pancake is typically served right out of the oven and can be topped with virtually anything.
6. Cheese Bread, Bulgaria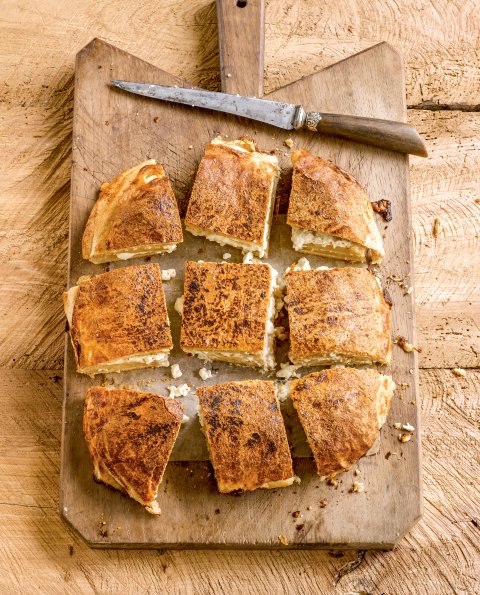 Much like the stateside favorite the grilled cheese sandwich, this dish is made with feta cheese layered onto homemade fresh bread and sprinkled with paprika to finish.
7. Deep-Fried Mussels in Beer Batter, Middle East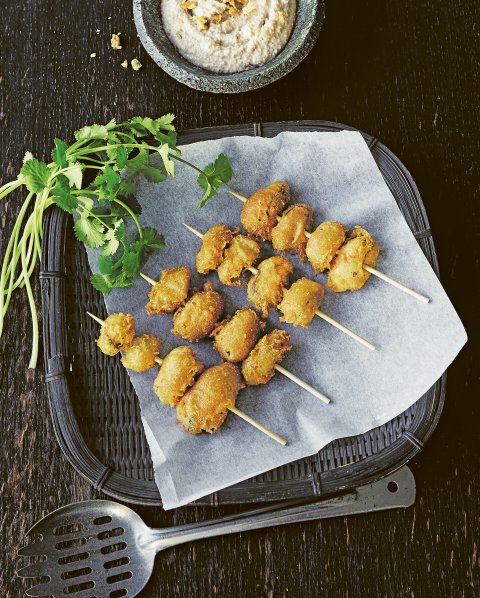 A quick dish traditionally made with freshly caught mussels and sold in port cities in Istanbul, Beirut and Izmir, Turkey. They are fried in a wok-like pan and topped with a garlicky walnut sauce. Fresh prawn or strips of squid can be substituted for the mussels to equally delicious effect.
8. Yakitori Glazed Mushroom and Chicken Skewers, Japan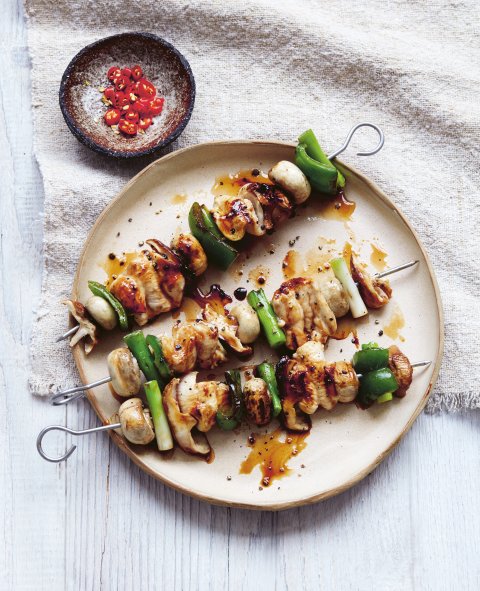 These skewers, made with chicken and mushrooms and grilled to perfection, are served across Japan as a quick grab-and-go snack. Yakitori translates literally to grilled chicken, but here the chicken is glazed in a sauce made of rice wine, mirin, soy sauce and a bit of sugar to give it that tangy, sweet flavor.
9. Banana and Pineapple Fritters, Southeast Asia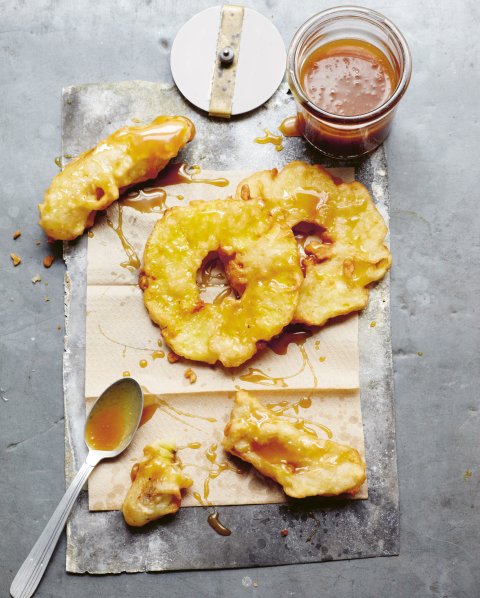 Gluten-free batter serves up a popular snack of fried fruit made with coconut and served with caramel.
10. Halloumi and Za'atar Fries, Great Britain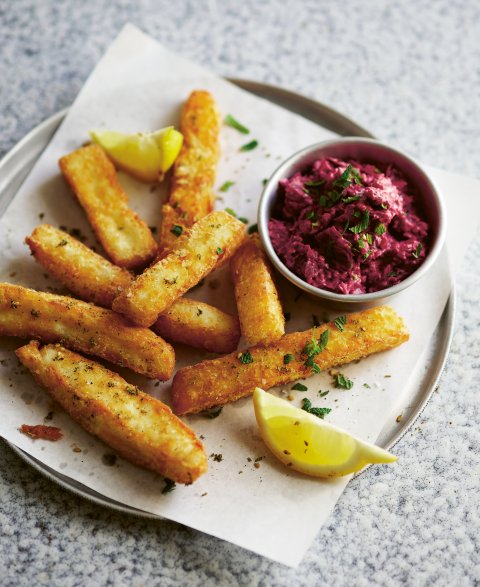 This version of a classic basket of fries is a take on the popular Greek fried cheese hors d'oeuvres sagnaki. It's not just the main attraction of the fried Halloumi cheese sprinkled with za'atar that makes this dish special, though; it's also the homemade sauce made with beets, mint and yogurt.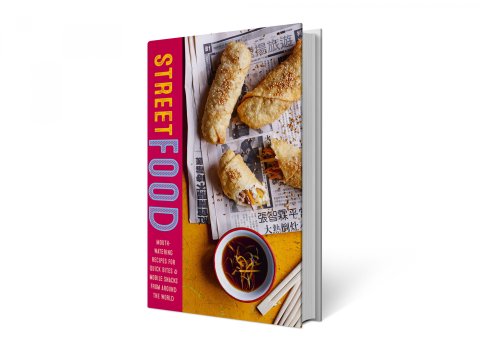 Street Food: Mouth-Watering
Recipes for Quick Bites and Mobile Snacks from Around the World
(Ryland Peters & Small, 2020)
Takes readers around the world visiting some of the best on-the-go recipes for any palate.